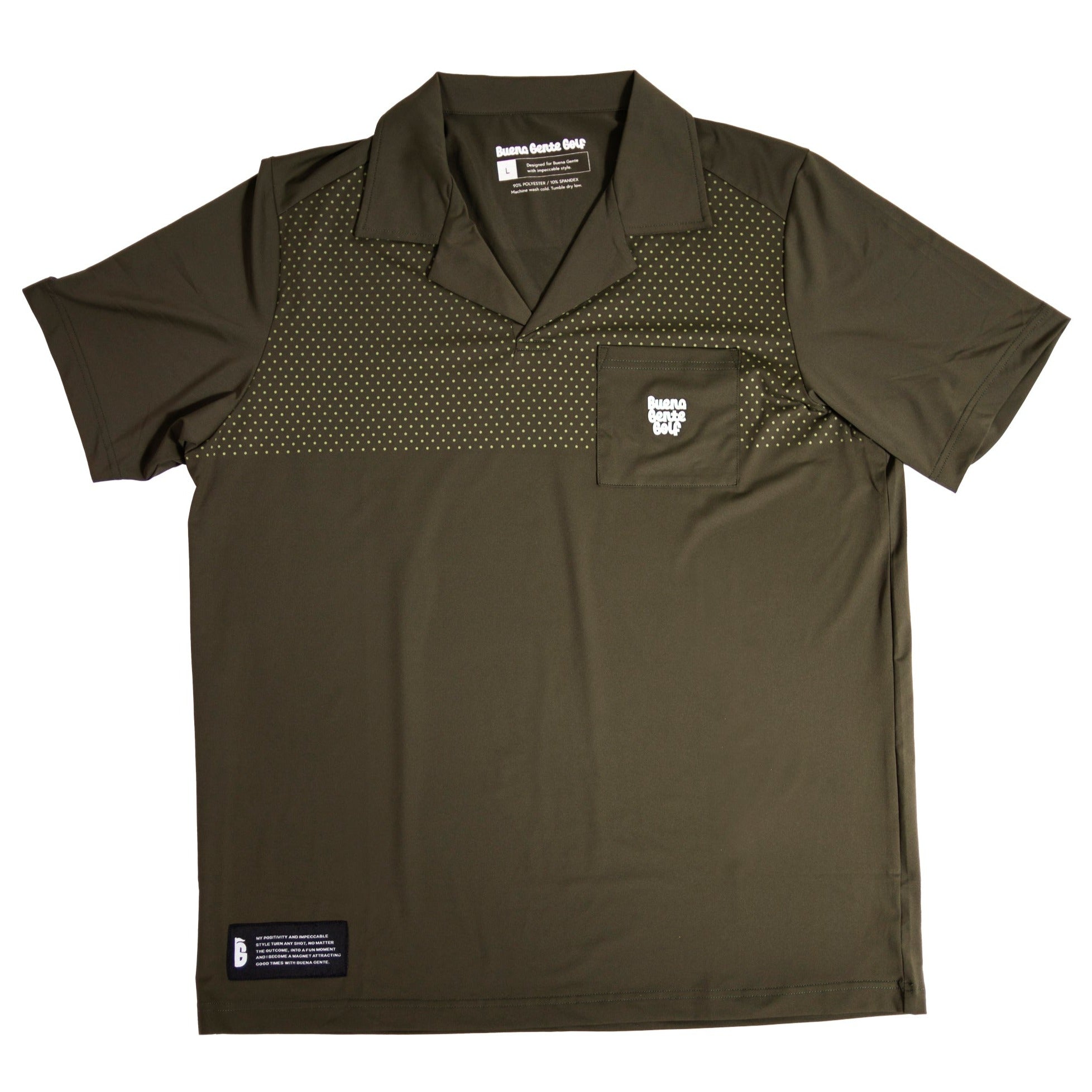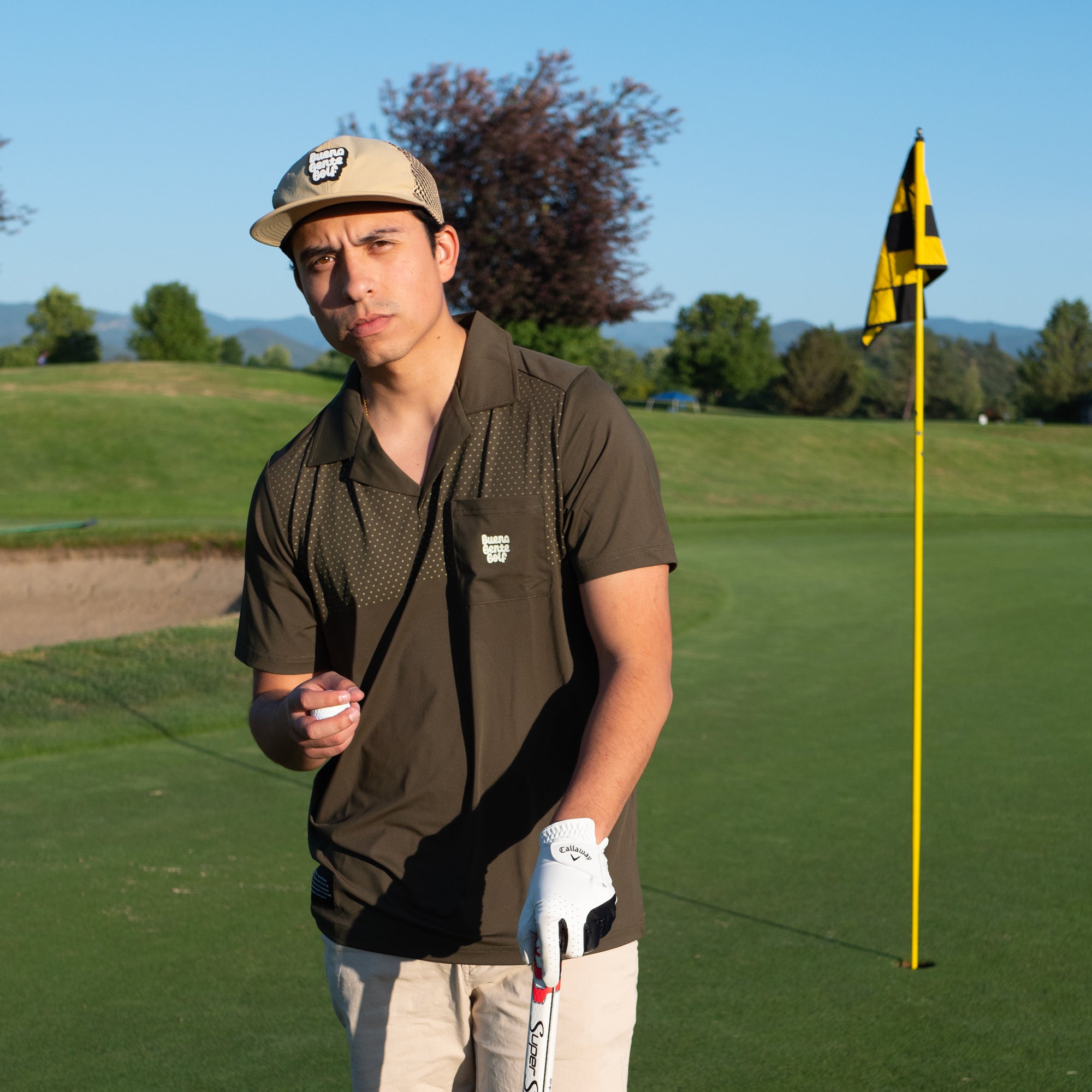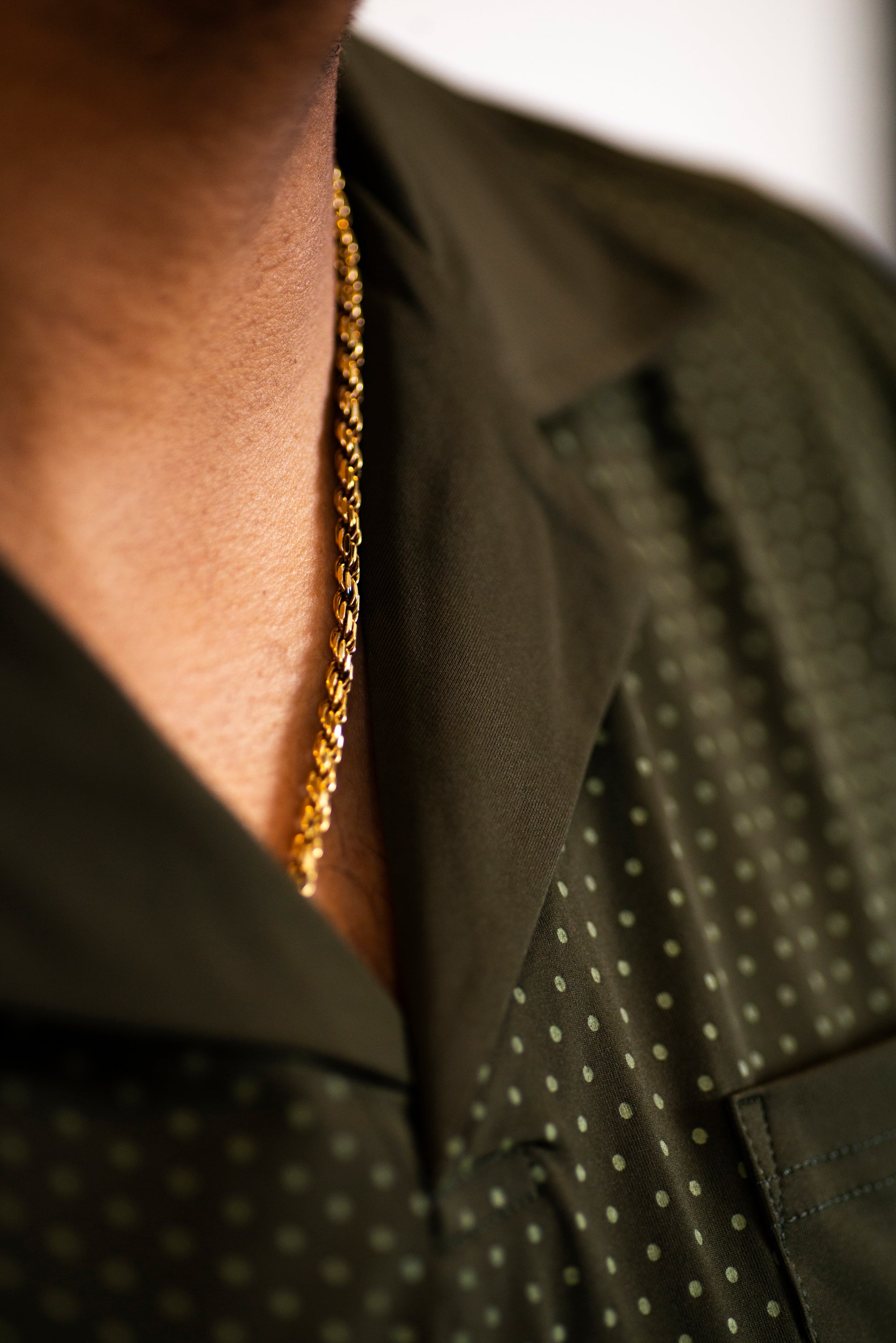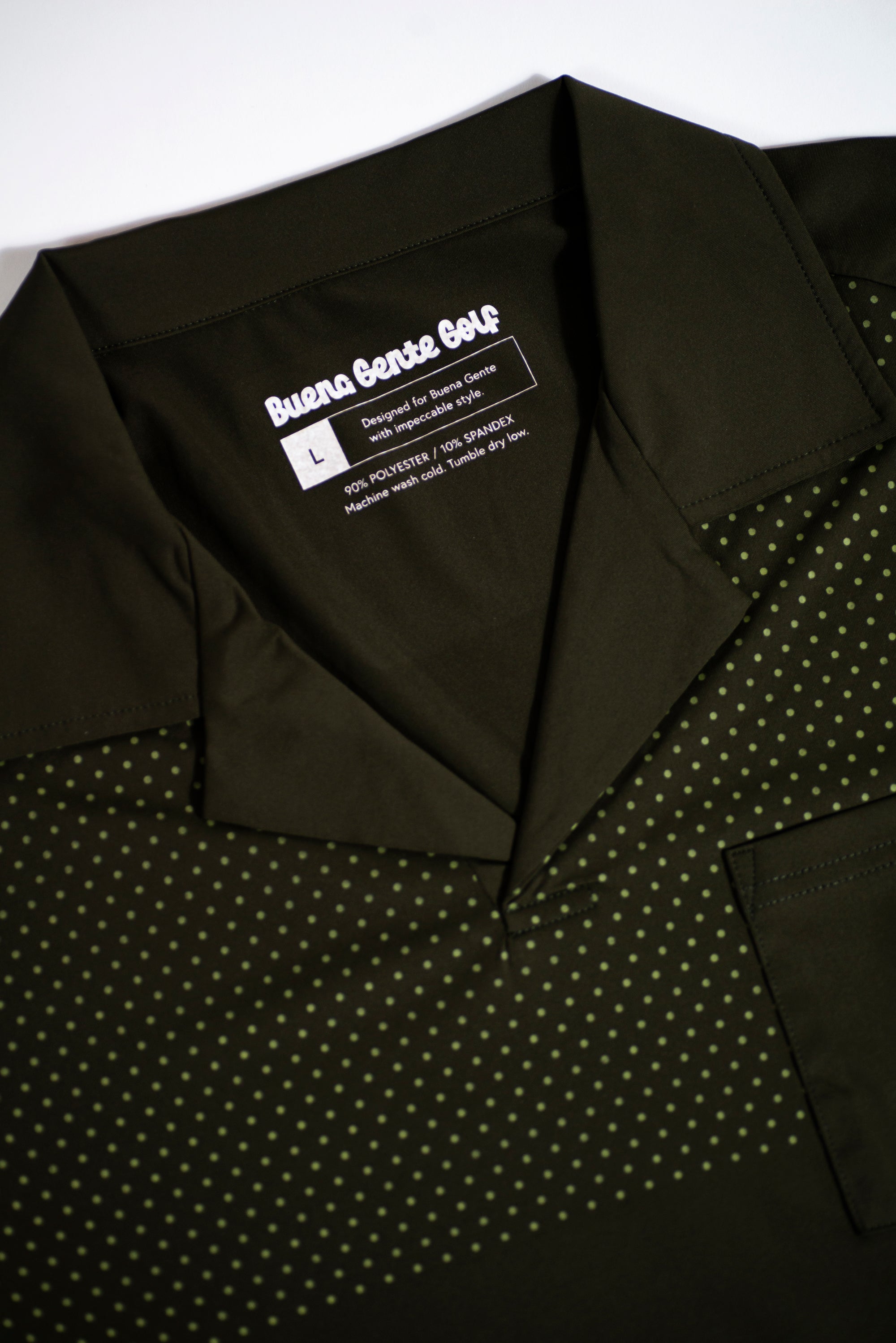 Spread Collar Polo - Verde
Description
A timeless blend of style and comfort inspired by the iconic 70's fashion. The spread collar design adds a touch of sophistication, making it perfect for the golf course, while its relaxed fit ensures maximum comfort during every swing. 
The retro patterns pay homage to the classic 70's era, bringing a nostalgic style to your look. Transition seamlessly from the greens to a night out with friends, as this polo exudes charisma and versatility. Embrace the spirit of the past while enjoying modern-day comfort and style with our Spread Collar Golf Polo.
DESCRIPTION
This Spread Collar Polo is perfect for a classic, timeless look. The spread collar enhances the structure of the polo while the top pattern of polka dots add a fun and fashionable twist. Perfect for any situation, this polo shirt is sure to be stylish.
FABRIC
90% Polyester 10% Spandex
Spread Collar Polo - Verde