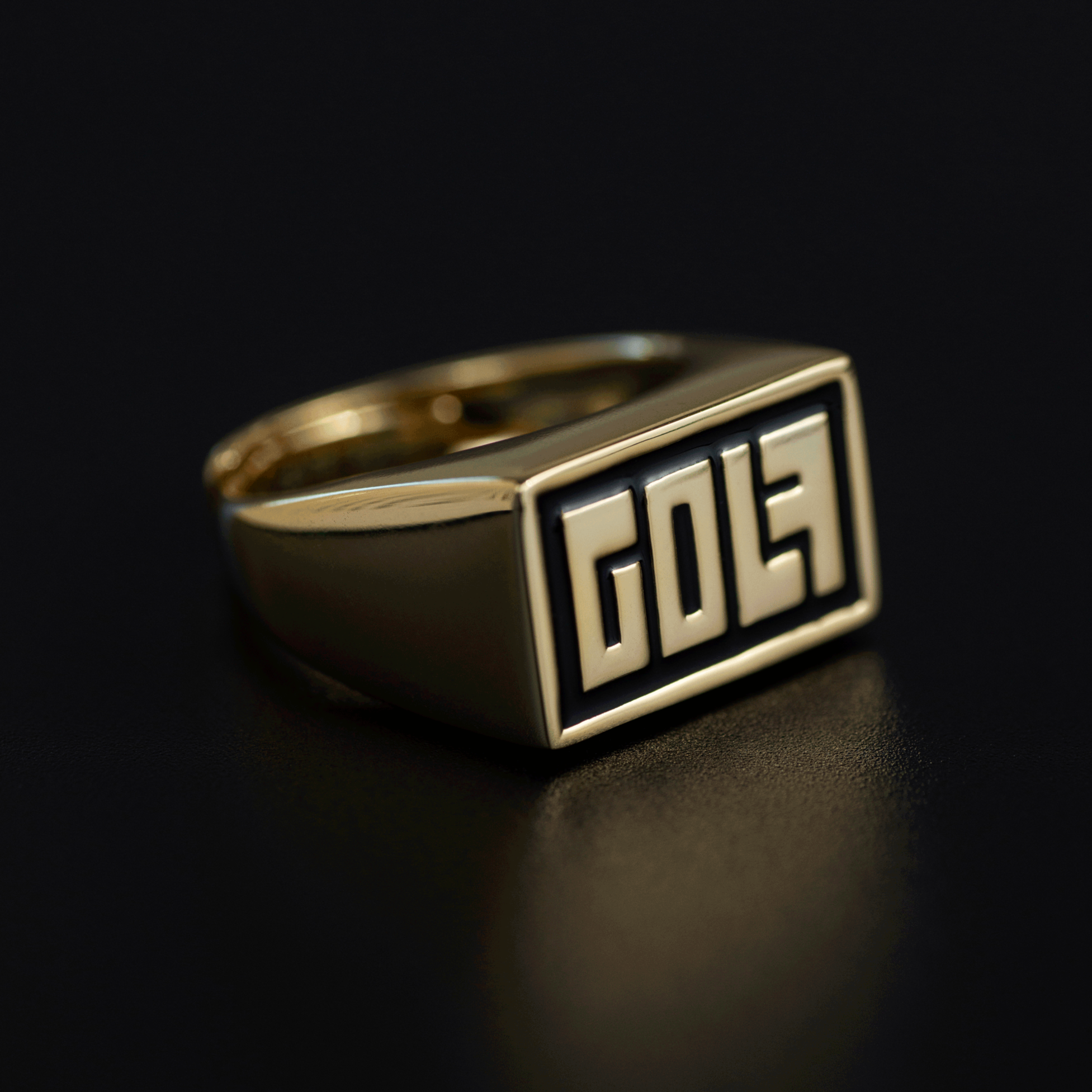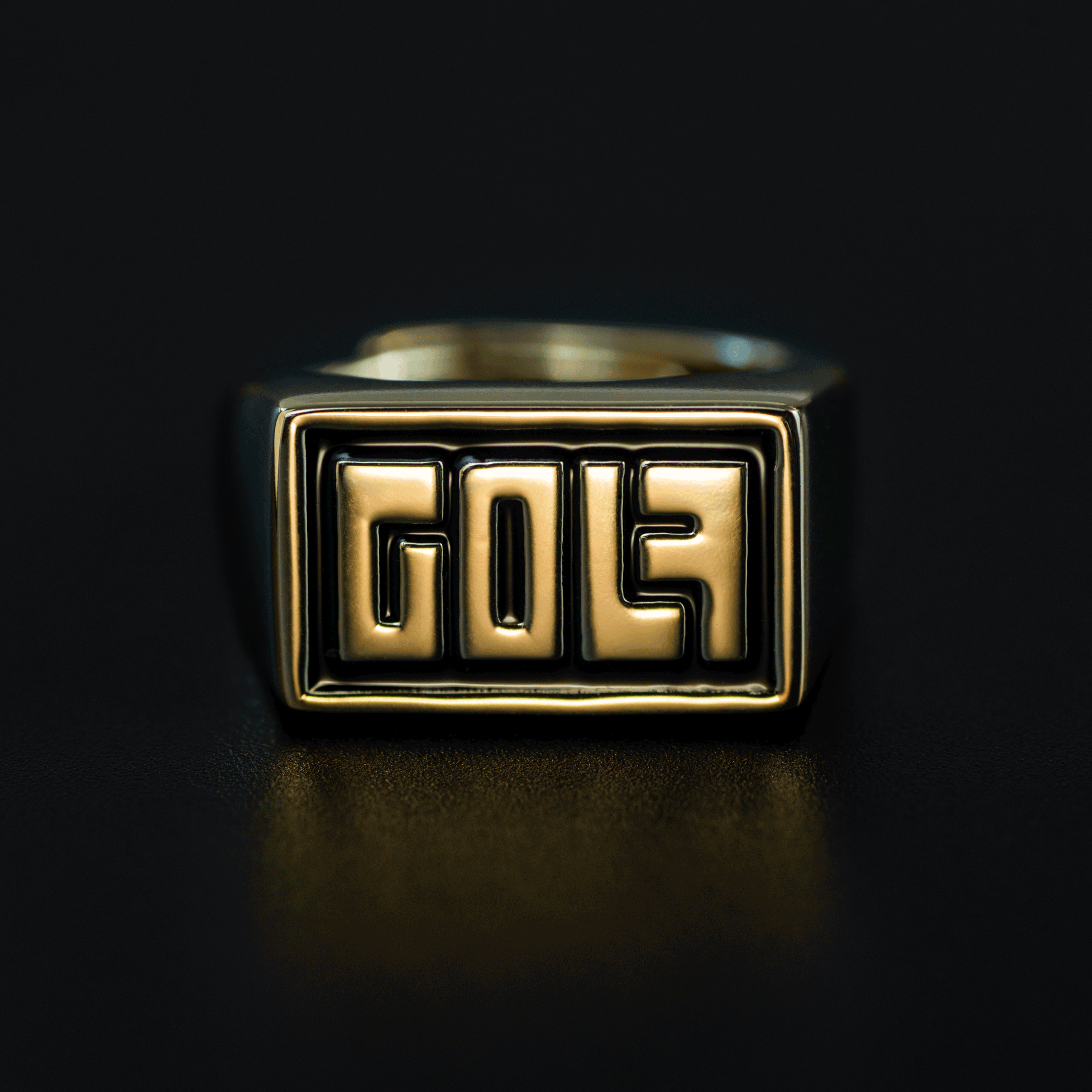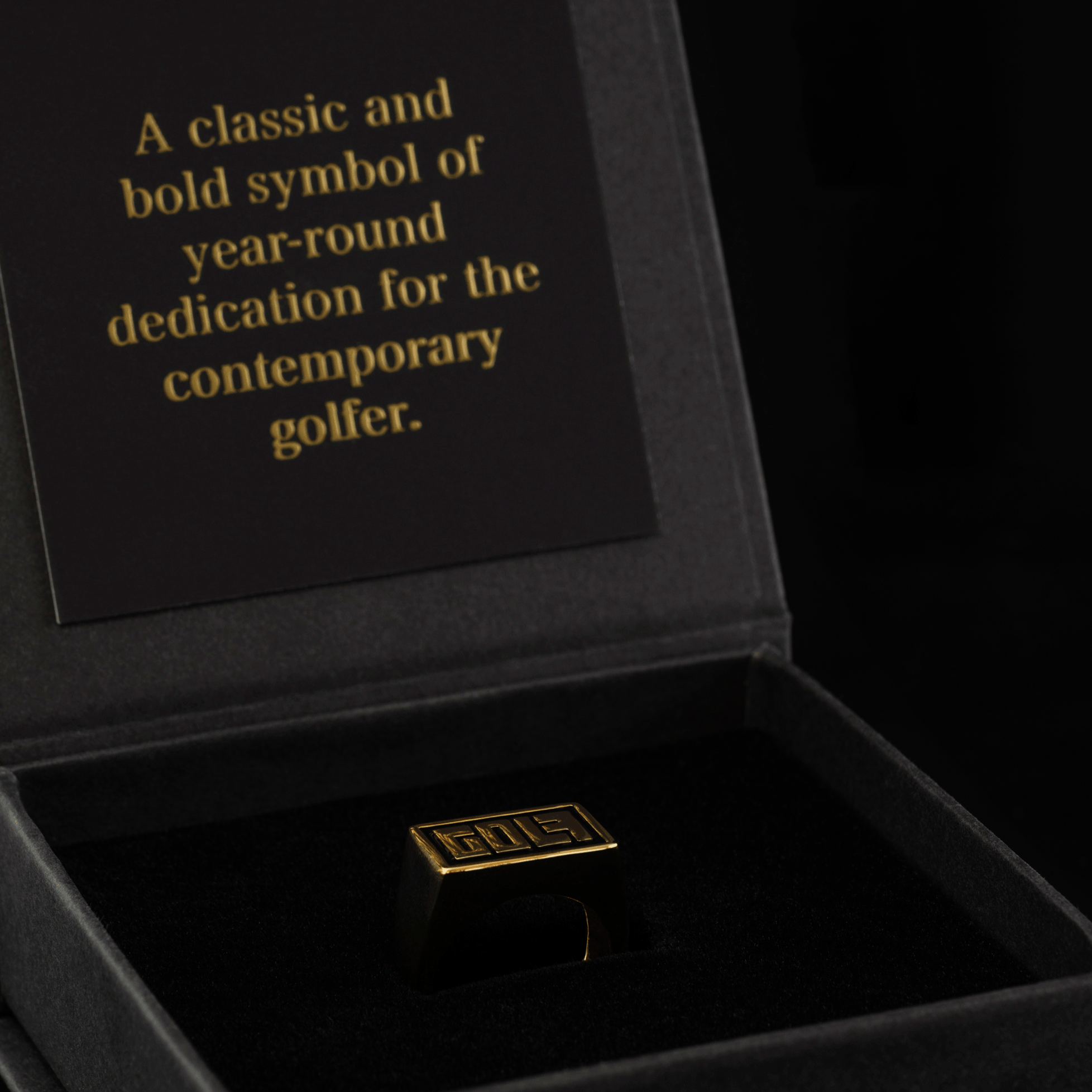 Description
Introducing our meticulously crafted Golf Signet Ring, a symbol of timeless elegance and passion for the game. Born from 10 months of dedicated concepting and refinement, this ring brings to life the iconic golf logo that has captured the hearts of enthusiasts worldwide.
Immerse yourself in the rich heritage of the sport with our Golf Signet Ring, a sterling silver masterpiece adorned with a lustrous 14k golf vermeil finish. The adjustable design ensures a comfortable and customized fit for every golfer, reflecting a commitment to both style and functionality.
Designed to evoke an old-school charm, this ring seamlessly marries classic aesthetics with a modern edge, making it the perfect accessory for the contemporary golfer. The intricate details of the golf logo are brought to life in stunning relief, creating a striking visual impact that pays homage to the spirit of the game.
Whether you're on the course or off, the Golf Signet Ring is a statement piece that transcends time and trends. Elevate your golfing experience and showcase your love for the sport with a ring that not only captures the essence of golf but also stands as a testament to your refined taste and dedication. Imbued with craftsmanship and passion, this ring is more than an accessory; it's a celebration of the golfing lifestyle.