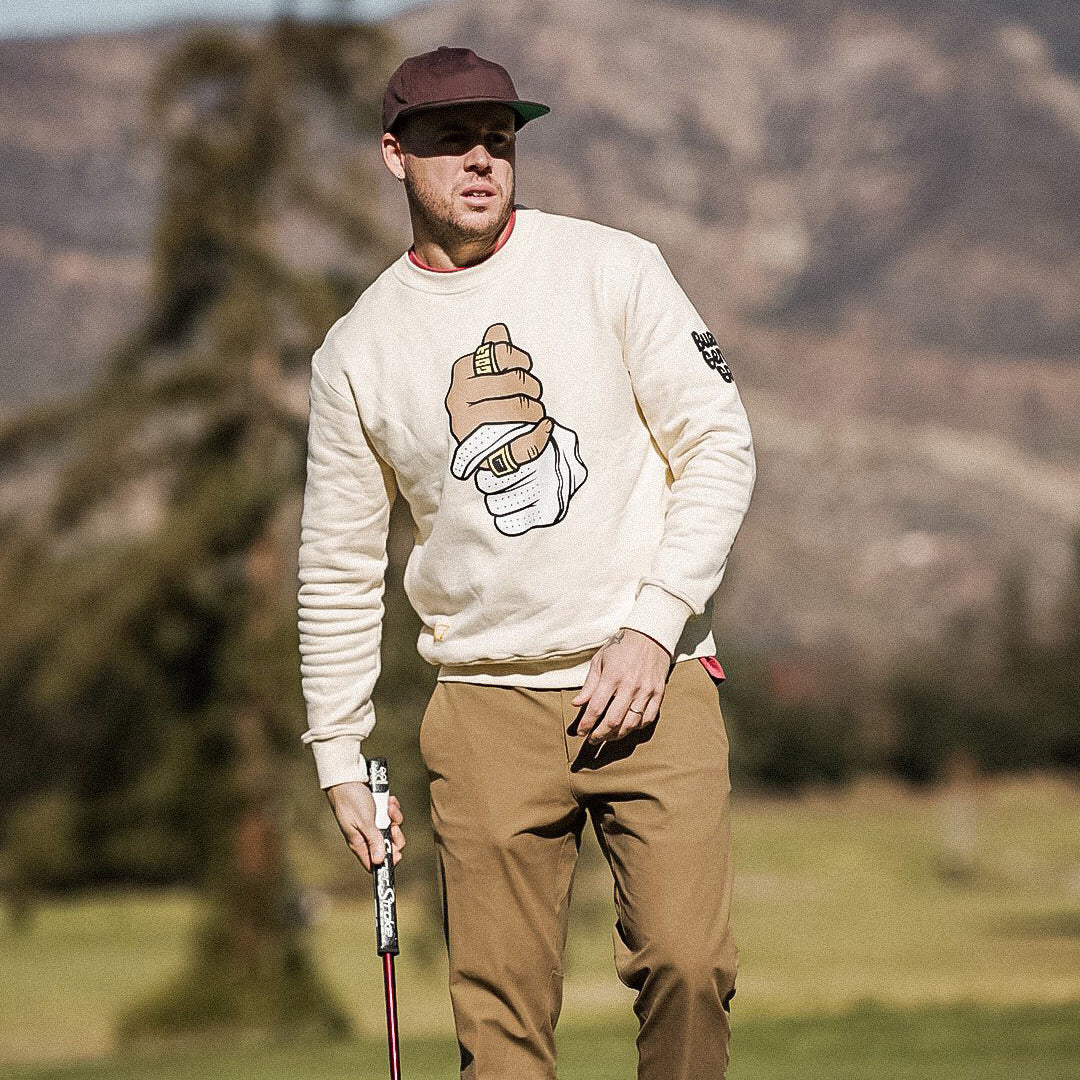 Presale - Grip Flan Crew Neck
Description
Shipped Mid November!
These hands are Rated E, for Everyone, in a good way 😉.
The Grip Crew Neck is extremely comfortable and clean in style, embodying Buena Gente. Good People who are comfortable in their own skin and who carry themselves with an incredible amount of style. 
The gold rings on the hands and white glove represent the juxtaposition of what Buena Gente Golf and Brand mean, Swag and Grace. We don't forget to have fun out there though.
Presale - Grip Flan Crew Neck